April 19th, 2013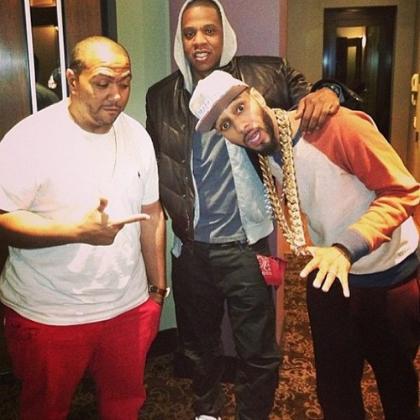 [THIS MP3 HAS BEEN REMOVED DUE TO A COMPLAINT BY THE IFPI]
Summary: ¡Viva la Revolución!
About Artist: Jay-Z is the king of Hip Hop today. Swizz Beatz, is married to Alicia Keyes and is a well known producer. Timbaland is a mega producer.
About Song:  Jay-Z and his wife Beyonce recently went to Havana Cuba for their anniversary sparking a mini political media shitstorm from Florida Senator Marco Rubio, Pitbull, and White House spokesman Jay Carney. This song is a response to the criticism Jay-Z received for his trip.
Favorite Part:
I just like that Jay-Z is flexing his political muscle a little bit and making a song that's relevant.
Other:
Jay-Z Wikipedia
Timbaland Wikipedia
Swizz Beatz Wikipedia
Open Letter lyrics via RapGenius
Open Letter Remix with Common
Open Letter Remix Response by Pitbull