June 15th, 2013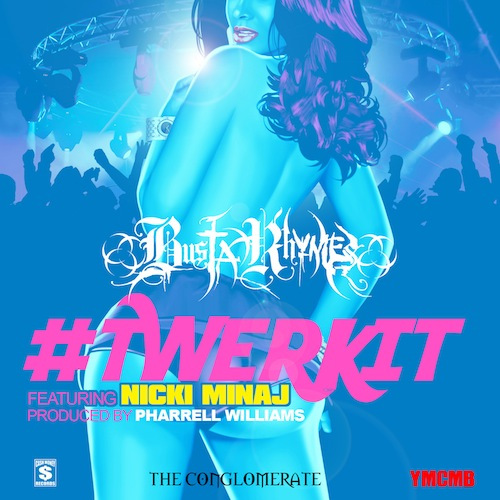 DOWNLOAD MP3 BustaRhymes-TwerkItRemixftNIckiMinaj.mp3
Summary: WOW. Don't worry about who the artists are just turn those speakers alll the way up.
About Artist: Busta Rhymes, Nicki Minaj, Pharrell.
About Song: This track dropped June 6th and is a remix of a Busta Rhyme's only version that dropped as a single in early May.
Favorite Part: Holy f-ing shit this song is so good. I can't believe Pharrell does the Daft Punk album and then has this goin at the same time. The beat is sooo sick. And Nicki Minaj finally brings it so good in this song. And Busta rydin the beat all Jamaican like that. This song has all the pieces and I love it!
Other:
Busta Rhymes Wikipedia
Nicki Minaj Wikipedia
Pharrell Wikipedia
Twerk It Remix Lyrics (via RapGenius)