The Paxtons – Still Waiting (ft. Oscar Wao) (Juxtaposition)
August 12th, 2009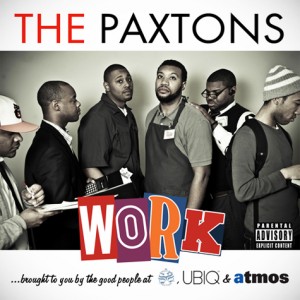 The Paxtons – Still Waiting (ft. Oscar Wao) (Juxtaposition).mp3 (right click and "save link as")
About Artist:The Paxtons is a hip hop group originally from Chicago's Paxton Avenue but now out of DC. RIght now they are trying to grow their reputation from DC to the rest of the country. Their recent mixtape WORK is great and can be found a number of hip hop blogs for download.
About Song:I wanted to come back today with something hard after yesterday's slower song BUT I was just feeling this laid back beat today. The instrumentals on this track are really good but don't forget to listen to the words because the rap is real. I really do like the male vocals on the hook.
Favorite Verse:2nd verse (1:44)
Favorite Line:The sweet male vocals on the hook
Other: The Paxtons are fresh, smart, lyrical, smooth, sophisticated, old school all in one.