June 29th, 2015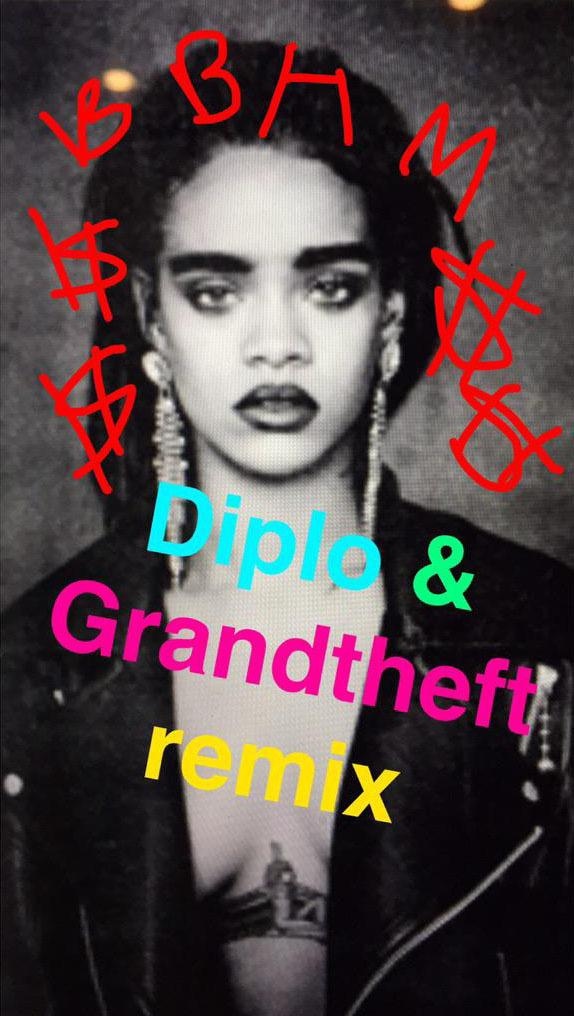 DOWNLOAD MP3 Rihanna-BitchBetterHaveMyMoneyDiploGrandtheftRemix.mp3
Summary: Yes it EDM but… It's also awesome!
About Artist: Rihanna hip hop / pop superstar. Jay-Z affiliated. Diplo is famous EDMish DJ part of Major Lazer and and Jack Ü. Grandtheft is some other DJ that I don't know about.
About Song: This is a remix of Rihanna's Bitch Better Have My Money, which came out in 2015 and hopefully represents the vibe of her upcoming eith studio album.
Favorite Part: This is my new favorite song it just put such a good twist on the original. I love the outro (the last minute of the song). It's got a little Timbaland vibe, and I love the way it kind of bends part of the chord structure. I don't normally like this kind of remix but I love love love this one.
Other:
Rihanna Wikipedia
Diplo Wikipedia