Neptunes – Ghetto Children (ft. Marc Dorsey, N.E.R.D.)
November 2nd, 2009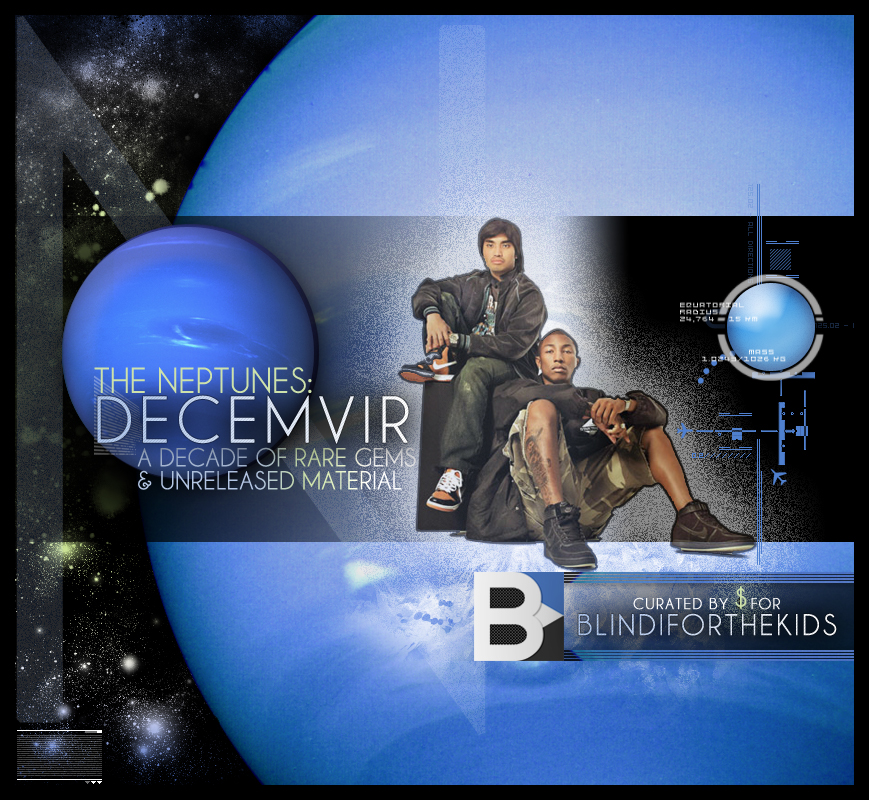 Neptunes-GhettoChildrenftMarcDorseyNERD.mp3 (to download right click and "save link as")
About Artist: The Neptunes are a production super duo consisting of Pharrell Williams and Chad Hugo. NERD is Pharrell's alternative rock/hip hop group.
About Song:Originally made for Kelis Keliedscope from 1999.
Other: This song is not new but it's just a cool obscure track.
I've been really busy so sorry that the posts have been brief.