Neptunes – Frontin' (ft. Jay-Z)
January 27th, 2011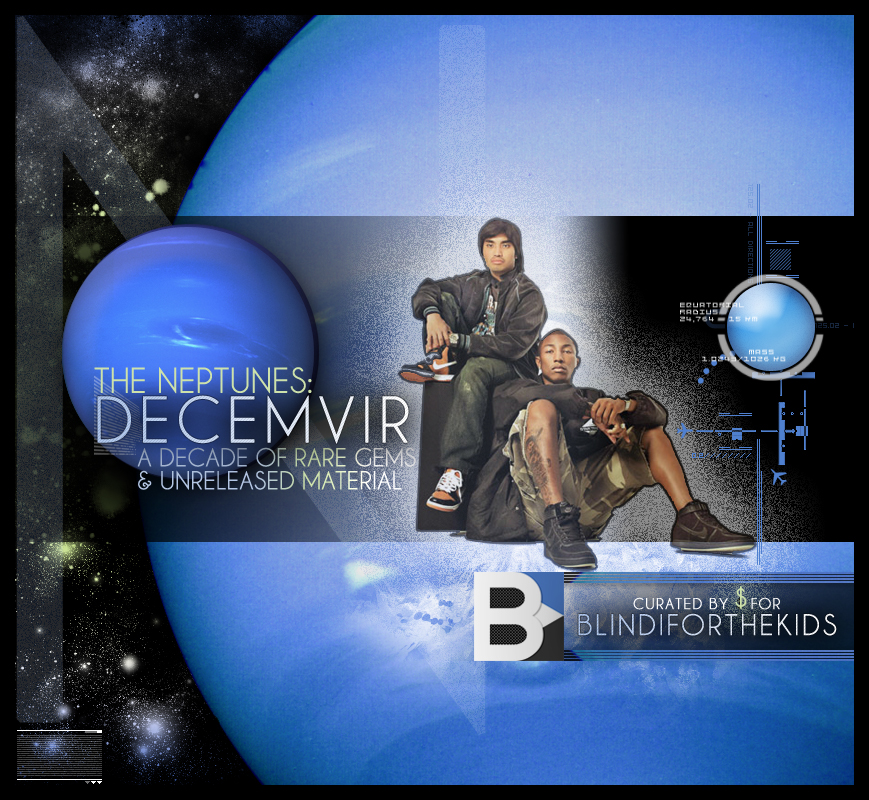 DOWNLOAD MP3 Neptunes-FrontinftJay-Z.mp3
Summary: Throwback Thursday (kinda). This is an unreleased extended track.
About Artist: The Neptunes are a production duo made up of Pharrell Williams and Chad Hugo. They created hits for Mystikal, Mase, Clipse, Jay-Z, Kid Rock, Kelis, Prince, The Backstreet Boys, Ludacris, Britney Spears, Brian McKnight, Busta Rhynes, Fabolous, Ice Cube, Janet Jackson, N'SYNC, Common and just about everybody else. The duo also forms ⅔ of the group N.E.R.D.
About Song: This song was a popular single for Jay-Z back in 2003. However THIS version is a previously unreleased extended version. It showcases Pharrell's signature sound more and gives him more time at the mic. This version actually comes off quite differently than the official version that center's more around Jay-Z's rapping. I chose this version because not only have very few people heard it, but because I think it really brings out the vibe that the song was originally was created with before it got chopped up for radio play etc.

Favorite Part:
I really like the parts where Pharrell just goes off singing his little melodies with his harmonies (ie 0:42)
Other:
Frontin Wikipedia
The Neptunes Wikipedia