Miguel – How Many Drinks? (ft. Kendrick Lamar)
April 25th, 2013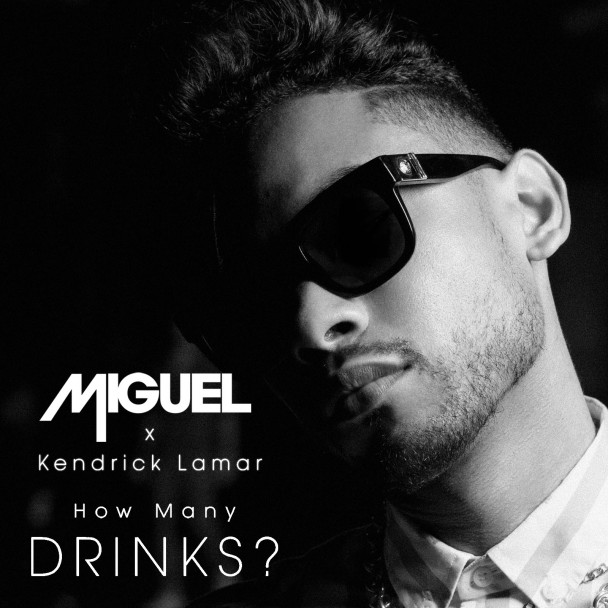 DOWNLOAD MP3 Miguel-HowManyDrinksRemixftKendrickLamar.mp3
Summary: Sometimes I just want to be romantic. (Note: getting a woman drunk at the bar so you can take her home isn't actually romantic)
About Artist: Miguel is an R&B singer from LA. While he's been around since 2007 he's only recently gained noteriety. He's done a couple track wile Wale and J. Cole that I also really like. Kendrick Lamar is a staple on this blog so you probably already know all about the Compton native.
About Song: This song is the third single off of Miguel's second and highly acclaimed album Kaleidoscope Dream. 
Favorite Part:
Miguel's voice just makes me melt. He even makes getting girls drunk at the bar sound romantic. Kendrick's verse is just icing on the cake.
I like in chorus when Miguel sings "back of mind I'm hoping you say 2 or 3"
The music video below is kinda cool too