Lupe Fiasco – Fire
July 26th, 2009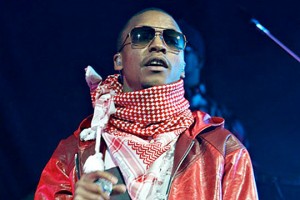 Lupe Fiasco – Fire.mp3 (right click and "save link as")
About Artist: Lupe Fiasco. Enough said. Lupe is one of the meanest lyricists of all time. Lupe breathed life back into hip hop in 2006 with his first album "Food and Liquor" hitting it big with help from Kanye West. Lupe's coming out with his third album this fall called LASERS.
About Song:This song isn't gonna be on LASERS but was released in mid June. There are so many great Lupe tracks and this one is just a recent one I picked. Like other Lupe songs you have to listen to this song several times just to unpack the lyrics.
Favorite Verse:2nd verse (1:30)
Favorite Line: "I dominate they dominoes, its time to know, typically lyrically you catch yourself spittin me" (2:13)
"I'm quite sinister facing two murders one verbal, one vehicular whip in the…" (2:40)
and every other line.