Kid Cudi – Highs N Lows (prod. by Dot Da Genius)
February 12th, 2010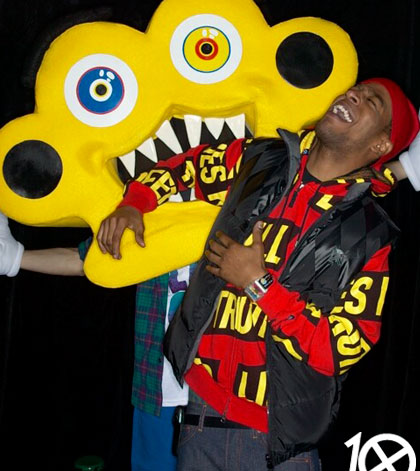 KidCudi-HighsNLowsprodbyDotDaGenius.mp3 (to download right click and "save link as")
About Artist: Kid Cudi is a new rapper/alternative musician from Cleveland. He's part of a new wave of artists which include Chip tha Ripper (also from Cleveland), Wale, Bobby Ray, Charles Hamilton, Drake, Asher Roth, Curren$y among others. His debut album "Man on the Moon: End of Days" was a slow trippy album and attracted a large swath of non Hip Hop fans. His next album Cudder is supposed to be more upbeat and a little more Hip Hop. Cudi is also a smokers rapper, in case you didn't figure that one out.
About Song: This song is a higher quality version of a track that Cudi made several years ago using the sample from Bob Dylan's "Lay Lady Lay".