Al Fatz – Came Down
July 30th, 2009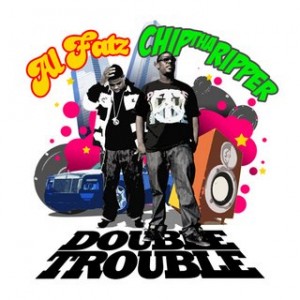 Al Fatz – Came Down (ft Yung Joc & Gorilla Zoe).mp3 (right click and "save link as")
About Artist: I don't know much about Al Fatz except that he's from Cleveland. Chip tha Ripper who shares the album Came Down was realeased on, is also from Cleveland and has a slow Bun B style that really bumps well
About Song: This track was orginally released in 2006 on Lil Wayne's The W. Carter Collection 2 but this remix was released on Chip Tha Ripper and Al Fatz' Double Trouble in 2008. This song is Great to drive becuase the beat is so simple but blasts like nothing else on decent speakers.
Favorite Verse:1nd verse (0:26)
Favorite Line: "You don't gotta ask, you know I'm getting that cash, drop top chevy equipped with digital dash"(0:55) Its the way that digital dash fits the line that I like.