Actual Proof – In Your Mind (prod. by 9th Wonder)
February 1st, 2011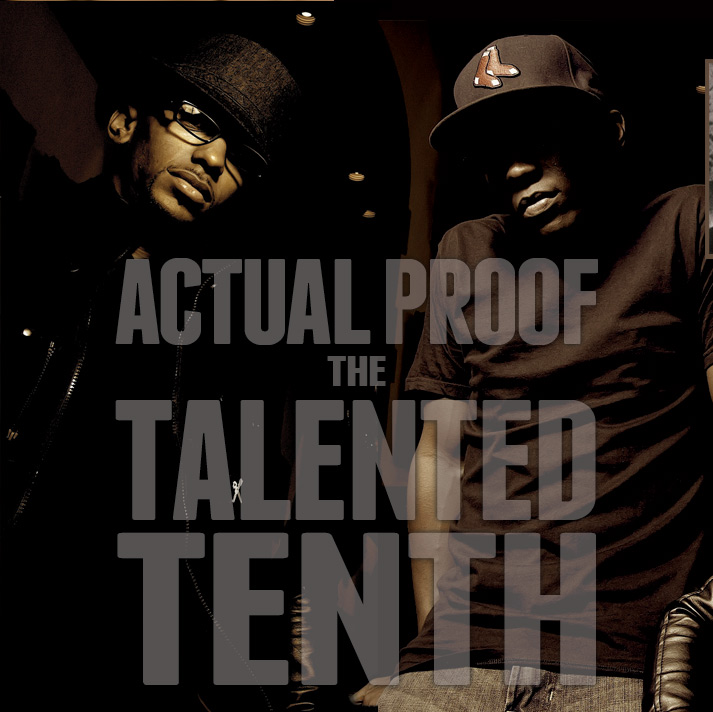 DOWNLOAD MP3 ActualProof-InYourMindprodby9thWonder.mp3
Summary: Happy Black History Month
About Artist: I don't know much about Actual Proof except that they're from North Carolina where they collaborate with producer 9th Wonder is from. 9th Wonder is one of my favorite producers and…. you can read more on wikipedia for more info.
About Song: This song is off of Actual Proof's mixtape The Talented Tenth. The title is a course named after W.E.B Du Bois's essay of the same title. The mixtape has two halves the first is the Martin Luther King Jr. Experience and the second is the Malcolm X experience. While the mixtape itself doesn't speak to the struggle of civil rights directly the theme of equal rights and the black struggle can be found throughout.

Favorite Part: I really like that 9th Wonder did with the male voice kinda jazz singing in the background.
"Understand man's mistakes when you make em yourself,
better felt than understood and explanation helps…"(1:59)
Other
Actual Proof Facebook
Black History Month Wikipedia
9th Wonder Wikipedia
The Talented Tenth Wikipedia