Kendrick Lamar – HiiiPower (prod. by J. Cole)
April 18th, 2011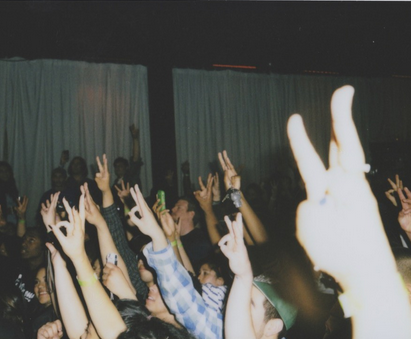 DOWNLOAD MP3 KendrickLamar-HiiiPowerprodbyJCole.mp3
THIS SONG HAS BEEN REMOVED DUE TO A COMPLAINT BY THE RIAA.
Summary: Hip Hop.
About Artist: Kendrick Lamar is part of the new west coast movement. Decades after Snoop, NWA, Tupac came out of Compton Kendrick Lamar it trying to lead a second wave, a rebirth, of LA rap. J. Cole produced this track, which is a little strange since J. Cole is better known as a rapper.
About Song: This song is atypical of Kendrick Lamar who normally goes off with fast high intensity rhymes (check out other Kendrick Lamar songs on gregshiphop here). In this song however Kendrick Lamar takes a more reflective approach. One thing that jumps out at me about this song is how it borrows from Kanye West / My Beautiful Dark Twisted Fantasy this song is. Kendrick borrows from Kanye's So Appalled line "shit is, fuckin ridiculous" at places like (1:36, 2:48, 4:23), it takes Kanye's signature "huh" around 2:00, and takes a voice effect that Dark Twisted Fantasy popularized at 2:05.
Favorite Part:
No part really jumps 0ut at me but I like message Kendrick Lamar puts forward over this protest beat.
Other:
Kendrick Lamar Wikipedia
J. Cole Wikipedia
Check out the LYRICS and meaning at Rap Genius