Kanye West – I'm In It (ft. Agent Sasco, Justin Vernon)
June 18th, 2013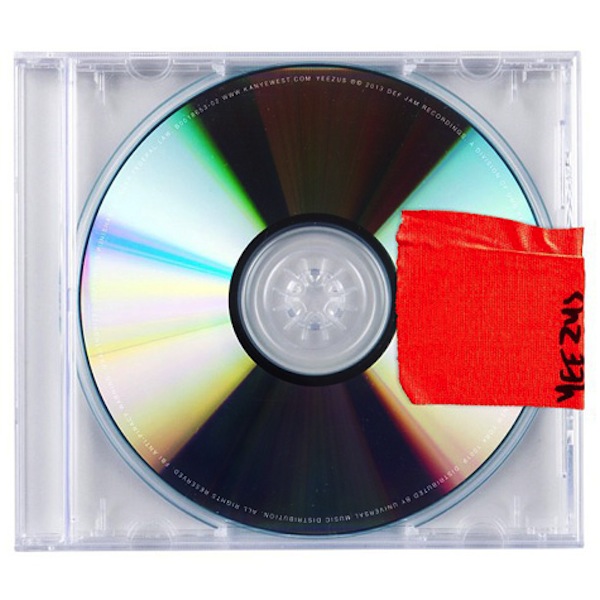 KanyeWest-ImInIt Audio Player
DOWNLOAD MP3 KanyeWest-ImInIt.mp3
Summary: New Kanye! Turn those speakers UP
About Artist: Kanye West is one of my alll time faves. Hailing out of Chicago as a producer in the late 90s Kanye's career has continued to climb to new heights.
About Song: This track is off of Yeezus which is Kanye's 6th album which was released June 18th (today) but leaked nearly a week ago (I waited till the album was released to start posting songs from it). The song features Jamaican rap by Agent Sasco (aka Assassin), don't know much more about him. It also features vocals from Justin Vernon who is the frontman for Bon Inver which collaborated with Kanye in "Monster" off of My Beautiful Dark Twisted Fantasy.
Favorite Part:
Well first of all this song is amazing! I love how Kanye continues to evolve and always bring new sounds into the mainstream while still maintaining his 'Ye-ness.
I really like the seductiveness of the begining of the song. I don't mind the Kanye's blunt sexual explicitness cause it just makes the verse feel real and doesn't feel over the top to me. Even though it's very dark and crass it still has a certain sensuality.
Then the song Really gets going at 1:19. I LOVE that drop! Agent Sasco sounds awesome when he goes all doubletime on it.
Then the hook at 1:40 remind me of The Weekend, and adds to the sex on the dancefloor feel.
The minimalist verse at 2:11 is also awesome. The beat just drops out except for the drums and Kanye brings  a solid verse with lines like "She cut from a different textile" and "Put my fist in her like a civil rights sign". While I'm not into fisting the verse just works. I'd suggest checking out the lyrics at RapGenius.
Finally the outro/last verse (3:23) is the BEST part. Just one fucking drum, and Kanye, goin hard!
"Time to take it too far now
Uh, Michael Douglas out the car now
Uh, got the kids and the wife life
Uh, but can't wake up from the night life
Uh, I'm so scared of my demons
Uh, I go to sleep with a nightlight
Uh, my mind move like a Tron bike
Uh, pop a wheelie on the Zeitgeist
Uh, I'm finna start a new movement
Uh, being led by the drums
Uh, I'm a rap-lic priest
Uh, getting head by the nuns
Uh, they don't play what I'm playing
Uh, they don't see what I'm saying
Uh, they be balling in the D-League
Uh, I be speaking Swaghili"
Of course it's not just the lyrics but it's the delivery.
Other:
Kanye West Wikipedia
Agent Sasco Wikipedia
Justin Vernon Wikipedia
Yeezus Wikipedia
I'm In It Lyrics (via RapGenius)