J. Cole – Cole Summer
March 7th, 2021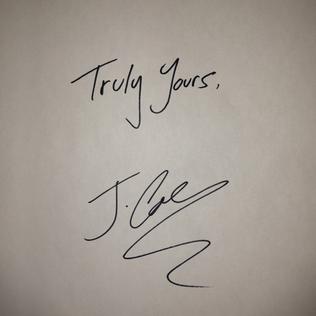 Summary: Throwback to a sunnier summertime.
About Artist: J. Cole is one of the reigning kings of lyrical hip hop.
About Song: This song is off of an EP called "Truly Yours 2" which came out in 2013 just before his second album "Born Sinner". This song, like many of his, is also produced by J Cole himself.
Favorite Part: I really like the sample and the vibe J. Cole created in the production booth.
"B*****s saying: "You a rapper n****, ain't you s'posed to tip more?"
I don't see no pussy, baby, ain't you s'posed to strip more?
Confessions of a cheap-ass n****
But I finally put my Momma in that E class, n****
And I told her quit her job, but hold your horses
If my next album flops it's back to the post office, both of us, shit
They're saying that's a real possibility
The thought alone is killing me" (1:03)
Other: Truly Yours 2 (EP)