Iggy Azalea – Work (prod. 1st Down of FKi)
March 13th, 2013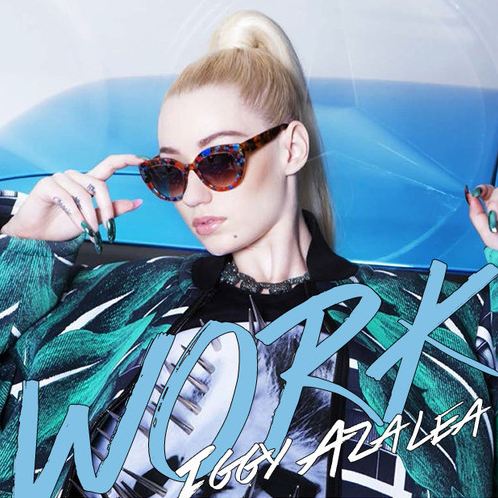 DOWNLOAD MP3 IggyAzalea-Work.mp3
Summary: Something to get you over the hump this Wednesday.
About Artist: Iggy Azalea is a rapper from Australia. She first gained prominence when one of her promo songs Pu$$y went viral on youtube, which is a Iggy song that I also really like. While I do like a lot of the beats she raps on and she does have a lot of skills it sucks that basically she's taken the route of marketing herself as a hypersexualized female body. I don't know much about FKi but you can check out there youtube channel in the links at the bottom of this post.
About Song: This song is the single off of Iggy Azalea's upcoming april EP also called work. Her debut album The New Classic is due out some time this summer.
Favorite Part:
I dunno what part I like best. I like the track and I like her rap. There isn't one single part that really sticks out at me but I guess I really like the way the song was put together in the chorus and the way it flows from verse to chorus and back.
Other:
Iggy Azalea Wikipedia
Pu$$y Youtube Video
FKi Youtube Channel