Game – Jesus Piece (ft. Kanye West, Common)
February 12th, 2013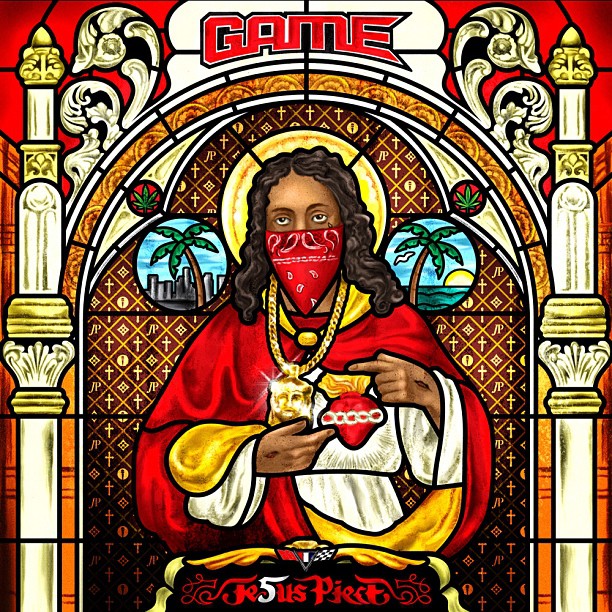 DOWNLOAD MP3 Game-JesusPieceftKanyeWestCommon.mp3
Summary: Just a solid rap track.
About Artist:  The Game is a mainstream LA rapper. Leading west coast rap in the early 2000s under Dr. Dre, Game joined 50 Cent's G-Unit clique before leaving due to an apparent feud between him and 50 Cent. His 2005 debut album The Documentary was quite successful with singles including "How We Do" and "Hate It or Love It". Kanye West is from Chicago and is obviously one of the biggest names in hip hop nowadays. Common is also from Chicago and has been in the game for quite a long time with his first album having been released in 1992. Common is both and R&B and Rap artist and was known for quite a while as a 'conscious' rapper, including uplifting and positive lyrics in his songs. Currently Common also pursues an acting career and is now a part of Kanye's music group G.O.O.D. Music.
About Song: Jesus Piece is a song off of the Game's 2012 album by the same name.
Favorite Part: I do really like the beat and the Game's verses sound solid over it (Kanye's signature 'huh' on the chorus doesn't sound bad either). However I think my favorite part is Common's verse at the end of the song.