50 Cent – We Up (ft. Kendrick Lamar)
April 24th, 2013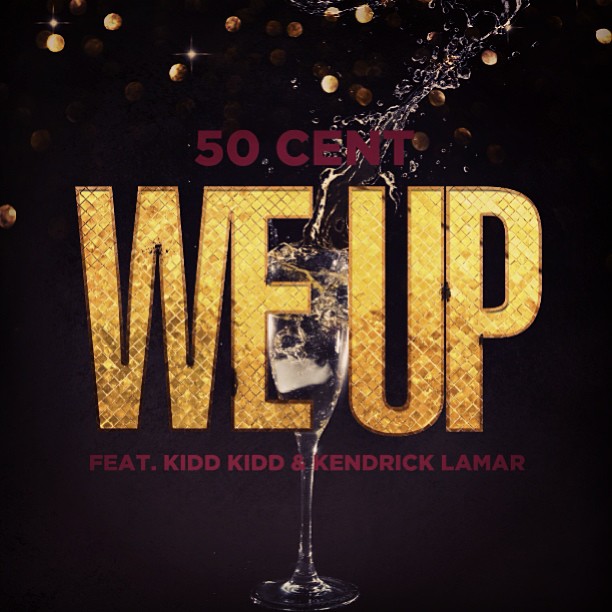 DOWNLOAD MP3 50Cent-WeUpftKendrickLamar.mp3
Summary: Escape to 50 Cent's world of wealth.
About Artist: 50 Cent is the super famous 'In Da Club' Queens NY rapper turned business mogul. Kendrick Lamar is the new face of west coast hip hop and of 'true/real/authentic hip hop' (whatever that means).
About Song: This song is the third single off of 50 Cents 5th album due out mid 2013 titled 'Street King Immortal'. It originally featured G-Unit rapper Kidd Kidd but he was cut from the final version.
Favorite Part: Both 50 Cent's verse and Kednrick's are pretty good. I like how Kendrick brags about his clean rap sheet. I mostly like the song because the rap and music just fit with each other, and I'll admit to being a sucker for Kendrick Lamar.
Other:
50 Cent 'Street King Immortal' Wikipedia
Kendrick Lamar Wikipedia
We Up Lyrics via RapGenius